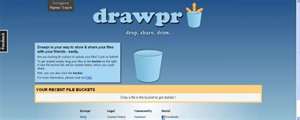 Add to my favorites
upload and share files online
Drawpr is a website that allows you to upload and share files online with your friends. It's very simple to use, you just have to add a file you want to share in the bin, and the site automatically generates a link for your file. It's fast, free and there is no limit of uploading. Registration not required.
Click here for more informations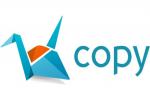 Add to my favorites
20GB Free online storage
Copy is a new online backup service similar to Dropbox. Comparing the two offers, we realize very quickly that Copy is actually better than Dropbox, offering as many as 15 giga (to begin with) of free online storage space compared to 2GB of Dropbox. In addition, you will get more 5GB of online storage for each person that you will introduce to the service. The service was recently launched by Barracuda Networks, a leading supplier of security, data protection and backup solutions. Once registere... Registration required.
Click here for more informations