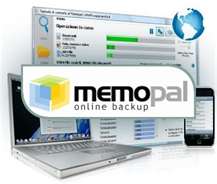 Add to my favorites
free online backup
Memopal is an online backup service that allows the user to backup files online for free. This not only saves the hard disk space on the system, but also makes it possible for the user to access the files from anywhere in the world. Memopal service application can be downloaded from Memopal's official website and it provides as much as 3 GB of backup space for free and the interesting part is an additional 500MB can be claimed on referring a person to use the service. This is more than the free space offered by both Mozy, as well as Dropbox. Apart from this, this free web-based backup service provides interestingly priced options for increased storage space.

Click here to earn 3GB of online backup now!

Registration required.
---