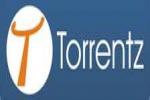 Add to my favorites
torrent search engine
Torrentz is meta-search engine that combines results from torrent search engines. It's very easy to use, you just have to insert what you want to search for, and it will search for you all torrent links available. Registration not required.
Click here for more informations

Add to my favorites
torrent files finder
The Pirate Bay allows users to search for and download BitTorrent files (torrents), small files that contain metadata necessary to download the data files from other users for example movies, tv shows, softwares, games... Registration not required.
Click here for more informations