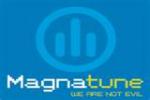 Add to my favorites
24h/24 music by genre
Magnatune is an American independent record label. The website allows you to choose a genre (Classical, Electronica,Jazz & Blues, Metal & Punk Rock, New Age, Rock/Pop, World, Others) and listen music 24h/24. Users can stream or download music in MP3 format (no DRM) without charge before choosing whether to buy or not. (The MP3s available for free download have a small spoken word tag that mentions Magnatune appended to them.) Magnatune was one of the first commercial enterprises to use Creative... Registration not required.
Click here for more informations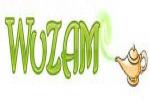 Add to my favorites
download music online
WuZAM is an internet music search engine. WuZAM's engine scours the web for many mp3s that today's listeners desire. This resource is a very popular option for internet users looking for free mp3 downloads. Unlike peer-to-peer programs, WuZAM does not require others to upload their music to you. WuZAM searches for files stored on servers, not on users' personal computers. WuZAM searches specifically for files in the mp3 format. Downloading from high-speed servers beats downloading from Joe Schmo... Registration not required.
Click here for more informations