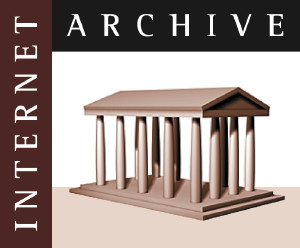 Audiobooks online!
Internet Archive includes, among other things, a sizable collection of audiobooks and poetry. While not the easiest site to browse, you can search by authors, titles or subject or check out the right sidebar for a list of the most downloaded audiobooks. Not all books are available in all formats but you can find them in a MP3 version. You may download for free either individual chapters, or single books as well. Registration not required.
Click here for more informations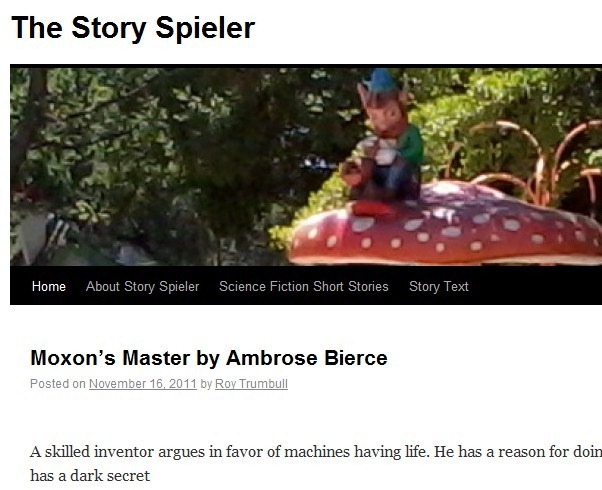 Search and listen to audiobooks!
Story Spieler is a very simple website to search for audiobooks of any category. You can either download it or listen to it directly from the site. The books in The Story Spieler are narrated by a retired TV and radio broadcaster, and his choice of stories is both varied and interesting.The books are available also in MP3 format, longer books are divided by chapters that can be downloaded individually. Registration not required.
Click here for more informations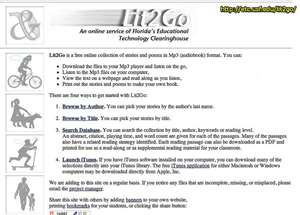 Audiobooks
Lit2Go is a website of audiobooks containing both books and poems, and is run by Florida's Educationsl Technology Clearinghouse. You can find a collection of fiction books, educational books, poems, short stories and more, which you can search by author, title, reading level or subject. You can either download it as MP3 or PDF, or follow the text on a webpage if you prefer to listen to it on your computer. Registration not required.
Click here for more informations