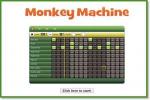 Add to my favorites
a free online drum machine
Monkey Machine is a free online drum machine intended for music practice purposes. Monkey Machine features are high quality drum samples, extremely accurate timing, online drum beat database with over 10 000 downloadable drum beats, MIDI export, tap tempo,variable time signatures. Registration not required.
Click here for more informations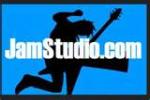 Add to my favorites
the online music factory
JamStudio is a web application that allows users to create music. JamStudio allows users to mix different instruments (guitars, drums, bass, etc.) with simple clicks to create music. Created music tracks can be save as MP3s or saved online on the site. Registration not required.
Click here for more informations