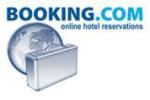 book your hotel online
Booking.com is a useful website to search for and booking hotels and hostels. Entering the city and the date of your stay you will have a list of all available hotels in that city. You can choose your budget, the type of accommodation you prefer, such as hotels, bed and breakfast ... with swimming pool, spa, or even the type of trip you want to do, relaxing, romantic, for families, for a group of friends and many other options. You will also find reviews of other users, who can assist you in cho... Registration not required.
Click here for more informations

search for hotels all over the world
Trivago is a search engine of hotels around the world. You can view all the destinations offered by over 100 agencies online booking of hotels, such as Booking, Last Minute, and compare prices. The research can be customized according to your preferences, and each hotel has its own review to facilitate your choice. Registration not required.
Click here for more informations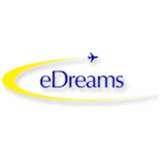 Cheap flights, hotels online.
Edreams is a search engine for cheap flights, package holidays, hotels, rental cars, trains, ferries, etc. ...You just have to enter the city of departure and destination and automatically it will give you many results based on your search, for example, if it's a flight, the search is performed on different airlines. You also have the opportunity to choose all-inclusive travel packages, already organized, choosing among the various proposals available. Or simply search for hotels in the city yo... Registration not required.
Click here for more informations