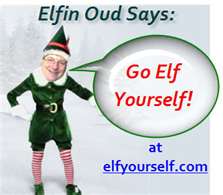 Animated ecards for free!
Elf Yourself is an application to create funny videos to send to your friends. It's simple to use, just upload the photo you like, adjust the face and choose a song, it will automatically create the video of a dancing elf with the face you selected. The photos can be uploaded from your PC, or facebook or taken directly from your webcam. The site is completely free and does not need to download any software. Registration not required.
Click here for more informations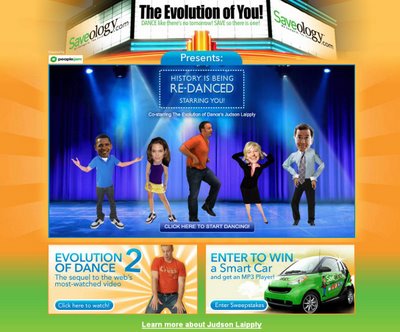 free ecards online
The Evolution of You is a fun way to create animated montages of you or your friends. Just load one or two personal photos of the face and adapt to the body of the dancer's face. Automatically, you will get a funny video in which the person of the photo you chose dances. During the dance the body of our dancers grow, at the beginning is a child, then a boy, and so on...The video can be shared on social networks or you can put in a web page via code, or also send it via email. Registration not required.
Click here for more informations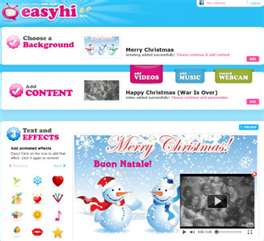 Customize your ecards!
EasyHi is a website to create virtual postcards for special occasions such as birthdays, holidays, love cards, etc...It's possible to insert images from the gallery of the website or uploading photos from your PC, add favorite songs or entire playlists of music. It's a fun way to send greetings to all your friends via email. Registration not required.
Click here for more informations