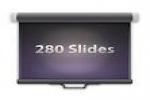 Add to my favorites
280slides is a web app (no installation required) to create beautiful presentations, access them from anywhere, and share them with the world.
...
continue to read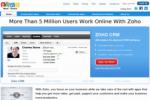 Add to my favorites
Online Document Management Software
Zoho Docs unites Writer, Sheet and Show and supports most file types with 1 GB of free storage. Sporting a useful toolbar menu for editing, it also features tabs for easy access to multiple documents, with various collaboration options available.
...
continue to read